Oi! Welcome! Shall I take your hat and goat?
The above was originally part of a larger cluster, broken away no doubt due to careless handling of our under-paid museum staff.
Or perhaps the intent was to purloin and sell it on Ebay for charity, Shatner-style. (Thanks to the Cheese for that story)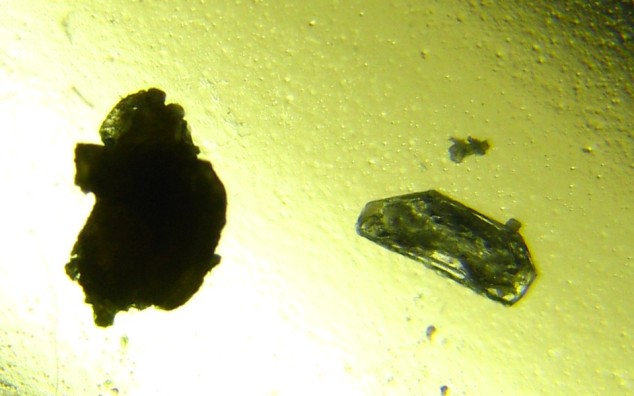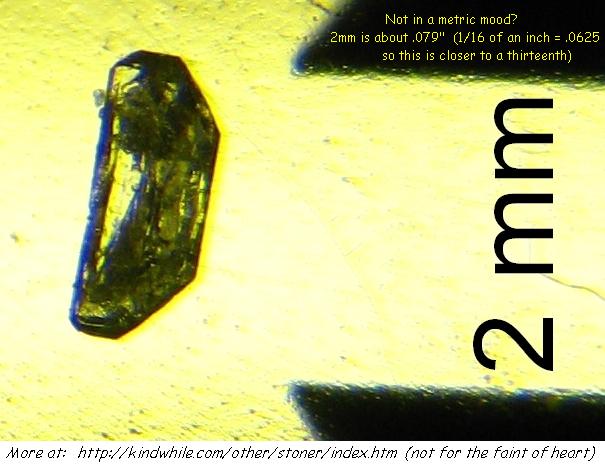 Exhibits B and A
Although these items are rather small, anyone remotely familiar with them would probably forgive you if medievil weaponry somehow came to mind.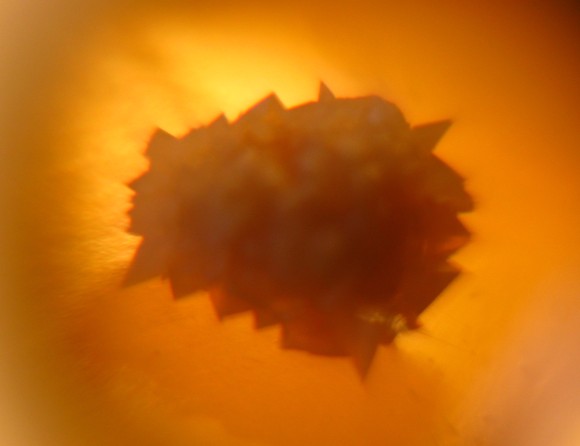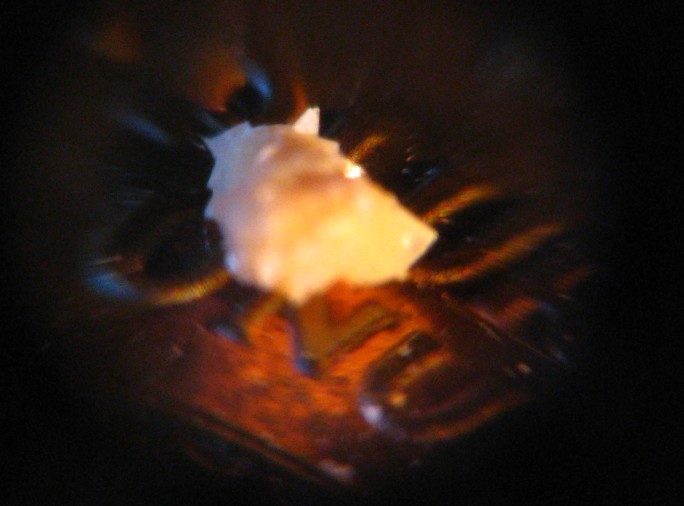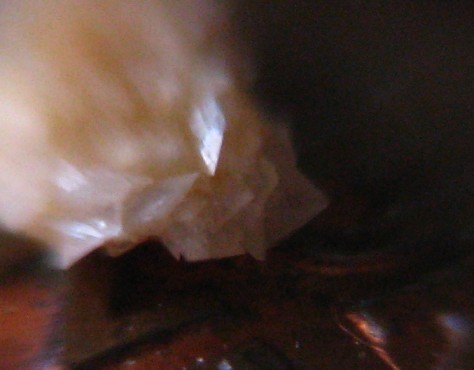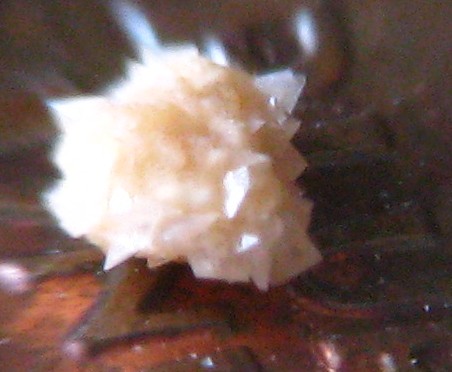 Exhibit C

These photos were taken with a Canon S5IS. I also used Nancy's Triplet 10X hand lens (except the yellow ones at top of page).
In the details you see the head of a pin, trimmed to keep it from falling off the penny.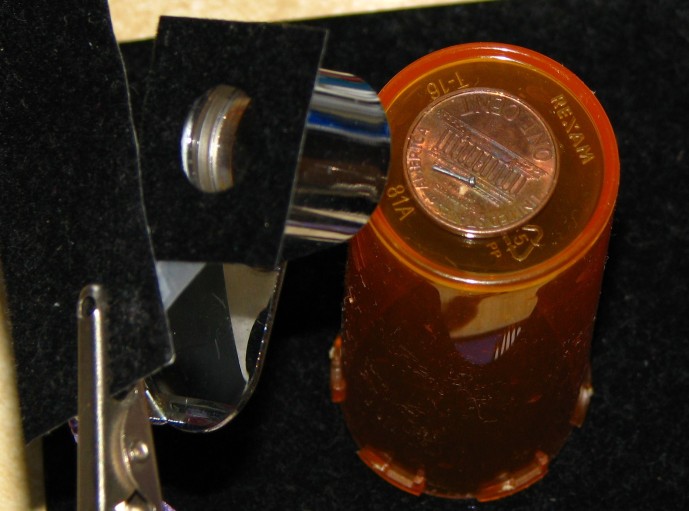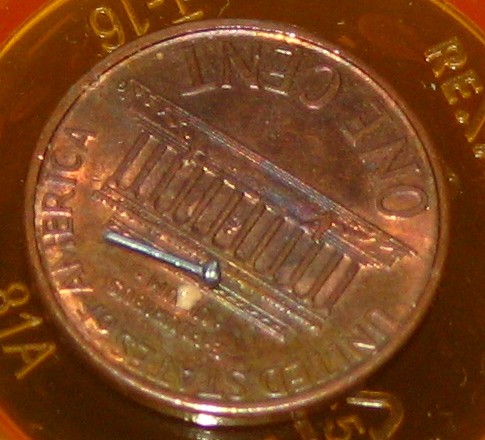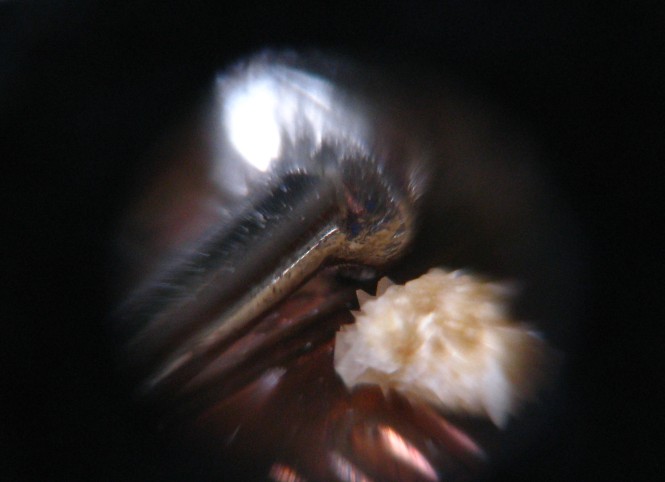 Photographing Exhibit C
Pin measurements: avg .050" (head diam); .023" (shaft diam).
This may be the smallest thing I've ever tried to photograph, and yes - it's a US "penny" (cent).
Kidneystonia is not large enough to mint its own currency, besides, who needs money with riches like these being .. discovered* on such a regular basis by our citizens (the stoners). Of course we tell the children that the Kidneystone Fairy brings the gorgeous crystals, so mum's the word, OK?

*My wife, the geologist, is truly impressed that I made these things my owen-self. Ain't she a GEM though? A veritable mineral of a girl, say I.

While looking at these shots I thought I might as well check out Mr. Lincoln. Can you see him?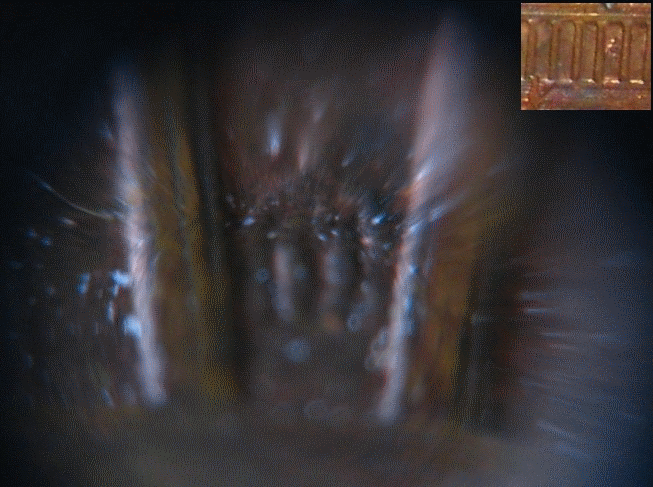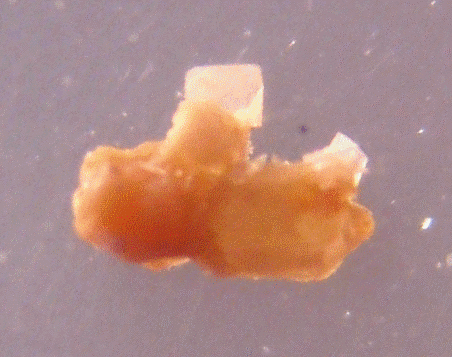 Exhibit D (Dec. 25, 2009)
The stoners in our metrics department estimate the longest dimension of this one to be about 80% that of exhibit A.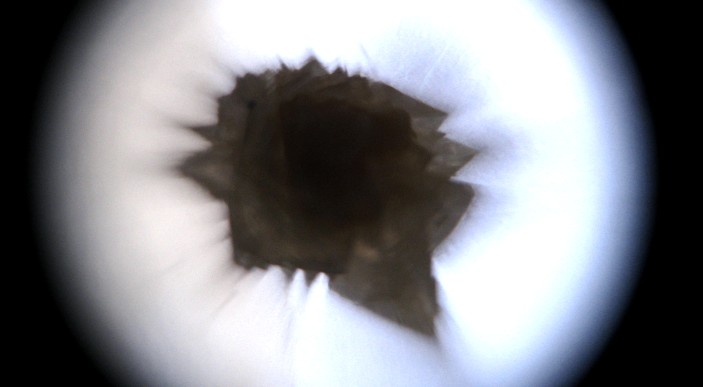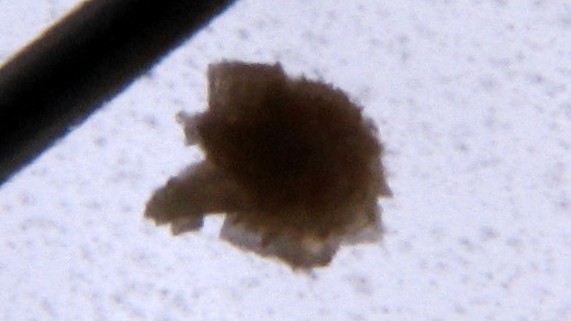 Exhibit E (Jan. 19, 2010)
I took this one to be about 60 thousandths of an inch at it's longest dimension. That diagonal thing is a .023" pin.
When photographing this one I used a 2mm telescope eyepiece in place of Nancy's Triplet.
Exhibit E light source was a single white LED. Exhibit F used indirect sunlight and/or the white LED.
---
Join me now, if you will, as we take things to a whole new level.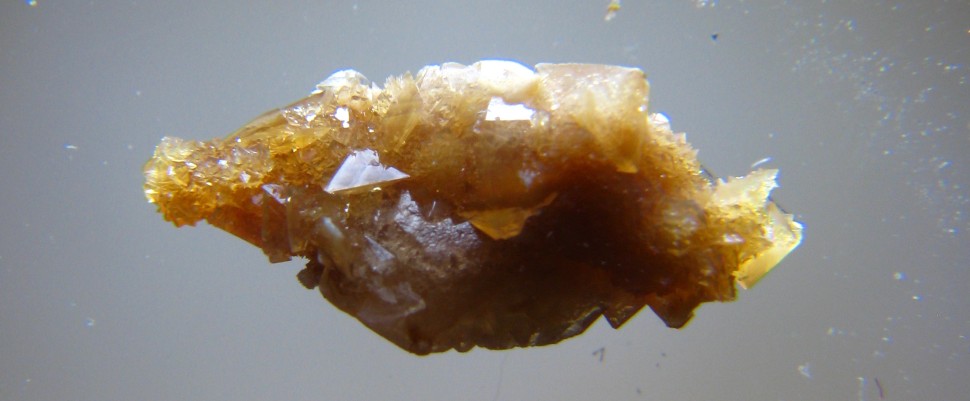 Exhibit F (Jan. 22, 2010)
Pay dirt! I could hardly believe my iodine when an enourmous anonymous benefactor donated this beauty.
Dwarfing the rest of the collection combined, I think it merits its owen page.
Thanks for visiting our museum!
Comments, questions, or just want to say HI? Visit us at Picasa.
Best wishes for a great and happy New Year,
The ROCKIN' citizens of Kidneystonia.